Click the covers to learn more about each of our charming books!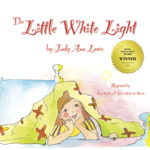 2016 Book Excellence Award Winner ~ Judy Lowe's first book, The Little White Light, shares inspiration and comfort as it tells the story of Penny, a girl who finds both in a special light she discovers that appears when she is in need of love and reassurance. Penny's story touches a deep place in both children and adults and is brought to life in the accompanying color illustrations.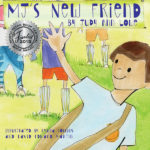 2015 North Texas Book Festival Award Finalist ~ MJ's New Friend is a story of acceptance, friendship and finding the courage to do the right thing. Appropriate for all ages, MJ's New Friend encourages positive character traits and helps children understand acts of friendship, courage, love, loyalty, strength, perseverance, leadership, and self-reliance.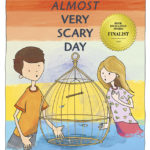 2016 Book Excellence Award Finalist ~ This coming of age story about overcoming scary moments will resonate with children young and old. Beautifully illustrated by Ayuna Collins and David Edward Martin, An Almost Very Scary Day is a wonderful reminder about how magical even an ordinary day can be.